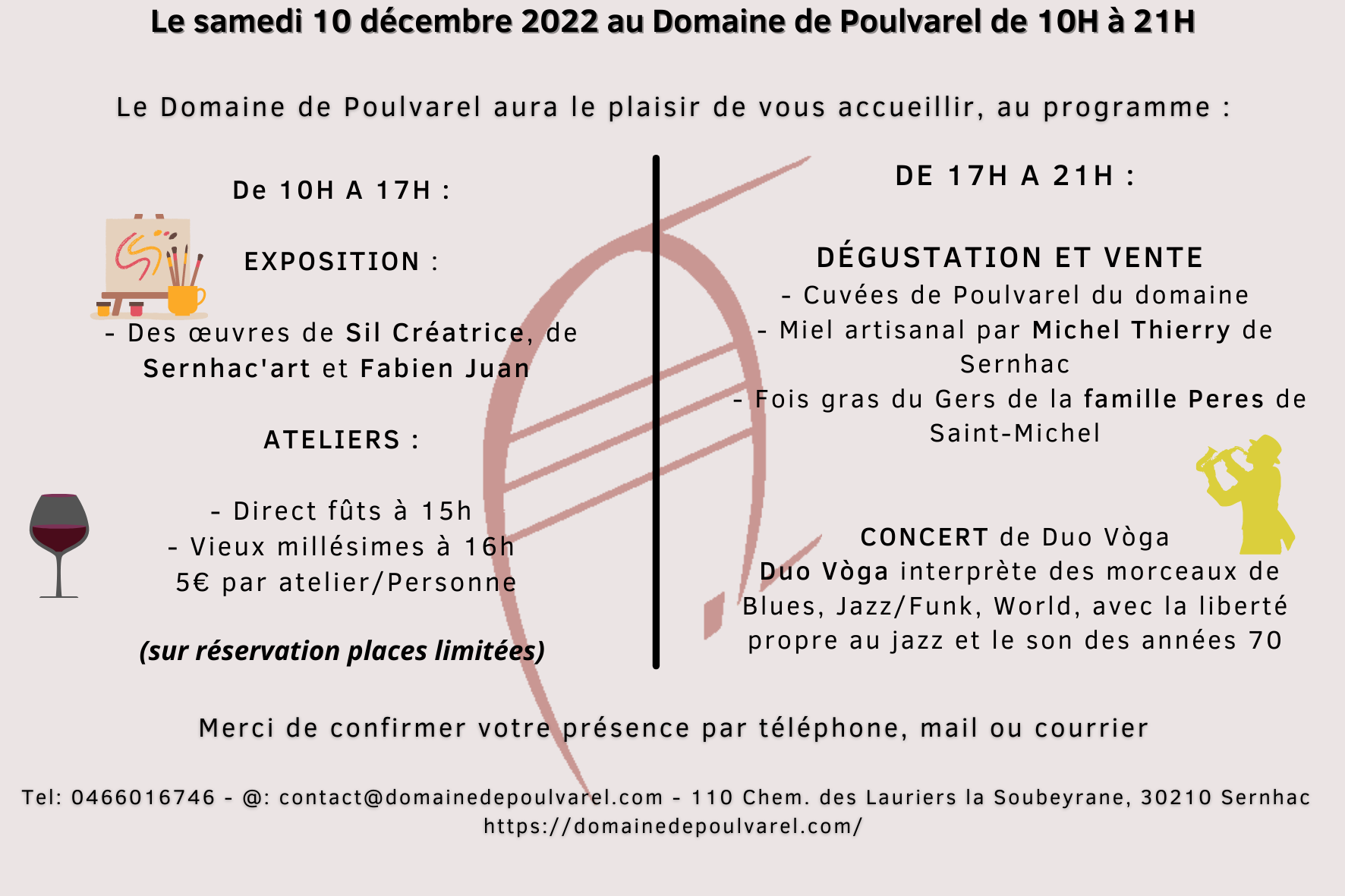 Like every year, we organize our open house on the second weekend of December.
On this occasion, come and spend the day with us, in a festive atmosphere, on Saturday December 10, 2022 from 10am to 9pm.
All the program is detailed in the brochure above.
We hope to see you during this month of December!
The Poulvarel team