Domaine de Poulvarel
Winery of the Rhône Valley
Wines with AOC Costières de Nimes and IGP Côteaux du Pont du Gard
Located near the Pont du Gard, our winery  is
 a family vineyard cultivated with passion for generations

…
Les Bouquets
Each Bouquet is a blending of 5 grapes and delivers delicate perfumes and subtle aromas…
Les Domaines
Expression of a sunny weather, these wines will charm you by their delicacy and structure …
Les Terroirs
Signature of the winery, these wines reflect our terroir. The quintessence of our work …
Visit us !
Discover our wines with a special tasting of our ranges.
Discovery lover ? 
Don't miss the visit of ancient tunnels Perotte and Cantarelles ! We are offering you to combine history and wine tasting.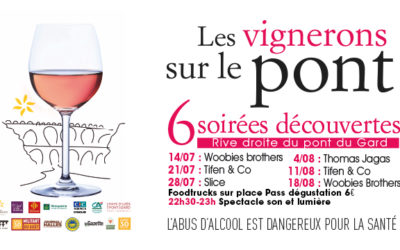 Meet us at the Vignerons sur le Pont on Wednesday : 14 & 28 of July 2021 11 of August 2021 Wine tasting of the appellation IGP Coteaux du Pont du Gard & music. Possibility to eat during the...
lire plus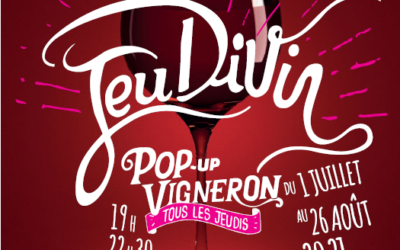 Meet us on Thursday 22 of July and 5 & 19 of August 2021 at Jeudivin in Nîmes. From 7pm, you will have the possibility to taste the wines of the appellation Costières de Nîmes. The wine...
lire plus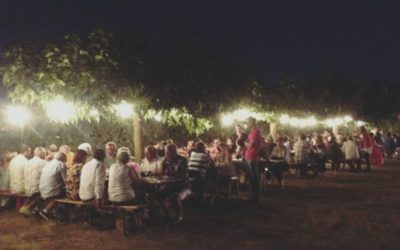 We will meet you next year on Saturday 3rd July 2021 at the Domain to live or relive this beautiful day.
lire plus